Lecturer of "EFLine. Staff Practice Seminar" (Sep 8, Tokyo Nihonbashi)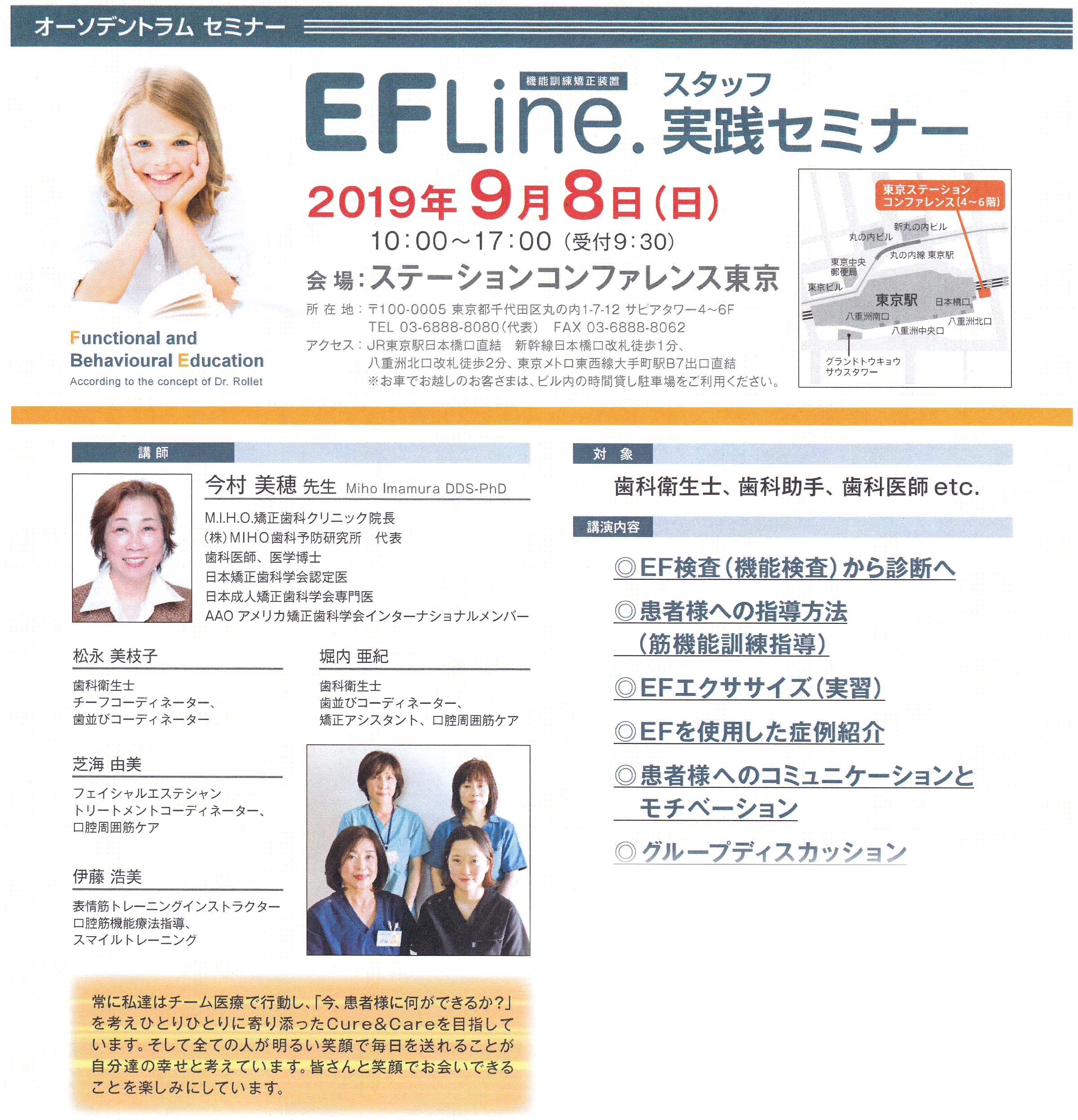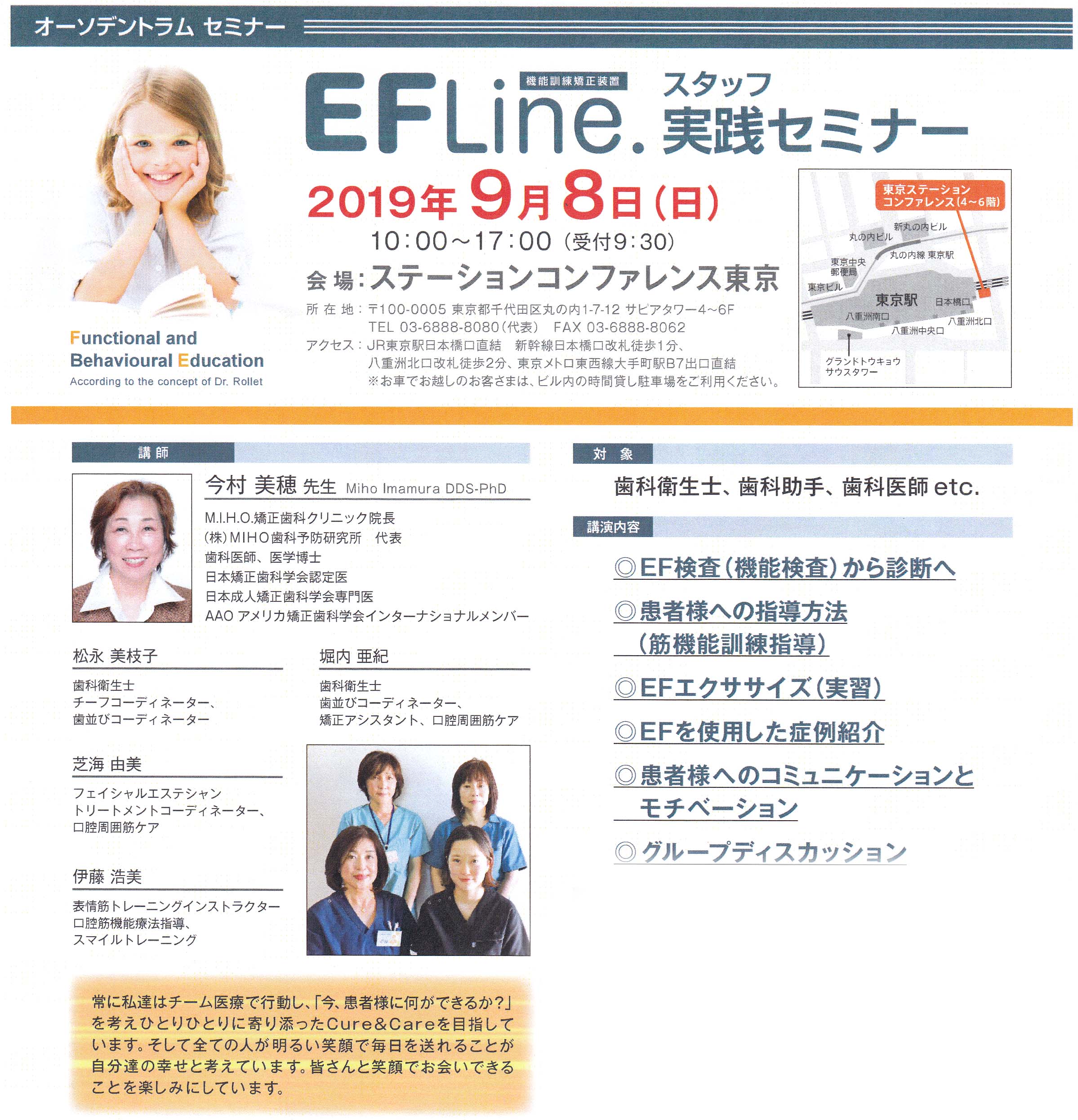 We had a seminar on a more practical approach and training for patients using the functional training correction device "EFLine."
Lectures (Matsunaga, Horiuchi, Shibaumi, Ito) and group discussion were held by Prof.Imamura and 4 staff.

About 100 dentists and staff from all over the country participated, and we had a very fulfilling day.